November 1st, 2021: talyo Property Services has opened a new branch in Leipzig. The company is already represented at its headquarters in Berlin as well as in Düsseldorf, Frankfurt, Hamburg, Munich, Nuremberg and Stuttgart.
The Leipzig office, at Augustplatz 1-4 in the city centre, is managed by Martin Henke, Managing Director of talyo. There are plans for further expansion of the three-strong team in the city by the end of the year.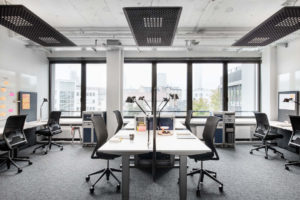 Martin Henke comments: "Leipzig is not just the largest city in Saxony, it's also an important university and business location with a lively housing market. From 1 January 2022 we will be managing our first instructions in the region, with a total of 250 residential units. We aim to expand further in the Leipzig metropolitan region and beyond. Opening an office in the city that hosts Germany's oldest trade fair was, therefore, a logical step for our company."
talyo currently manages 5,200 residential units. It plans to expand its portfolio to around 20 – 25,000 units across Germany by 2025, including properties in the student housing and serviced apartment segments.
Copyright photo: Design Offices